All about the amazing parish council home page
OgImage:
Singleton Parish Council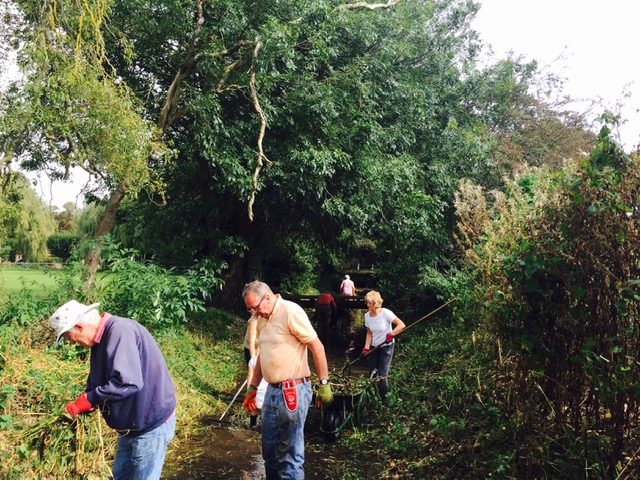 ( Volunteers Clearing the River Lavant )
This website provides information about the activities of the Parish Council in the villages of Singleton and Charlton - pretty villages situated in the Lavant Valley, a few miles north of Chichester in West Sussex.
All of our councillors are volunteers and are committed to representing their community. They:
give views, on behalf of the community, on planning applications and other proposals that affect the parish
undertake projects and schemes that benefit local residents
work in partnership with other bodies to achieve benefits for the parish
alert relevant authorities to problems that arise or work that needs to be undertaken
help the other tiers of local government keep in touch with their local communities
We want to work closely with our community and encourage residents to get in touch with us and attend meetings. Please get in touch and join our mailing list, mailchimp
Parish Council Meeting
Singleton Village Hall
Wednesday 7:00 pm
View Details
How to report issues to WSCC
The WSCC Love West Sussex app can be used to report potholes, graffiti, fly tipping, damaged pavements and many more. Simply send in your report using the WSCC free mobile app, a text or picture message. Love West Sussex will deal with your report and we will send you a message when it's complete.
http://love.westsussex.gov.uk/reports/home
Latest Parish News
West Sussex County Council
Covid-19 - Latest Information
08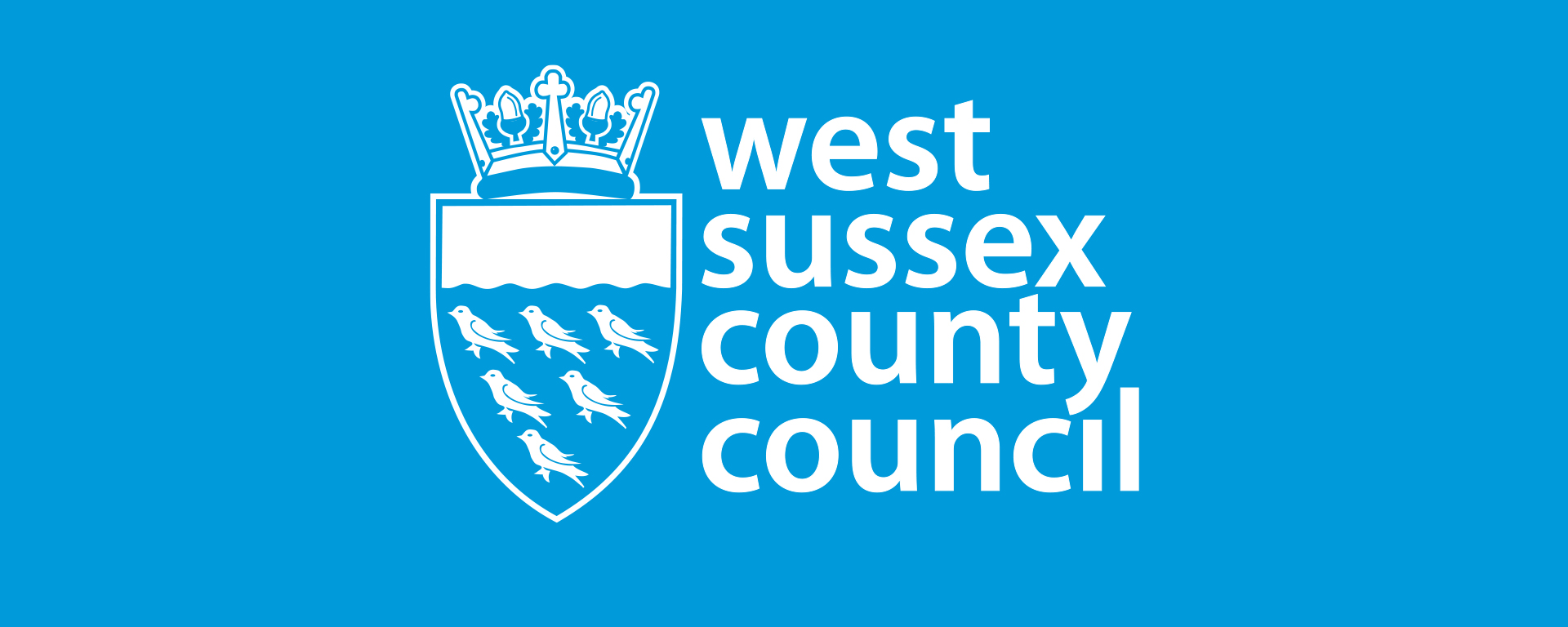 ---
Covid-19 update
Message of support for India
News stories of how the coronavirus pandemic is affecting India are a stark reminder that the response to the virus requires a global effort.
West Sussex County Council Chief Executive Becky Shaw (pictured left) and Director of Public Health Alison Challenger (right) have issued a statement of support to communities in India and around the world.
Read their message in full and what you can do to help.
Care home visits
Care home residents can now leave to spend time outdoors without the need to isolate on their return. The change came into effect on Tuesday this week (4 May).
Some conditions apply. Residents must be accompanied by:
a member of care home staff
one or both of their nominated visitors
their essential care provider (where applicable)
Further information can be found by visiting gov.uk
Next steps on the roadmap
We're due to hear from the government next week (Monday 10 May) whether or not we will move to the next step on the roadmap out of lockdown.
Moving to step three (which is due to come in on or after Monday 17 May) will mean:
restrictions on meeting others outdoors will be lifted
the rule of six people or two households will apply when meeting indoors and will remain under review as to whether this is safe to increase.
There were 130 new confirmed cases of coronavirus in West Sussex in the seven days to Saturday 1 May, the number rising compared with the previous week.
Visit our data dashboardto keep up-to-date with infection rates where you live and remember to continue to follow the hands, face, space and fresh air guidance to help take the next step safely.
Test regularly
Symptom-free Covid-19 test kits that can be used at home are available and its recommended that you test regularly. Order free packs of rapid lateral flow test kits to be delivered direct to your home at www.westsussex.gov.uk/communitytesting
Remember, if you test negative this does not completely rule out infection with Covid-19. To protect yourself and others, you must continue to follow the current restrictions in place and remember hands, space, face, and fresh air.
Check-in for test and trace to keep yourself, friends and family safe as lockdown restrictions ease.
It is a legal requirement for all over the age of 16 to check in to venues such as hairdressers, pubs, cafes, gyms when they visit. Checking in is easy; simply give your name and contact details or check in using the Covid-19 app.
Download the app
Check in
Protect each other.
Please share our Covid-19 update with friends, family and people in your community who might not otherwise see it.
Thank you for your support and let's continue to do all we can. Stop the spread of coronavirus. Act like you have it. #KeepWestSussexSafe
---
Latest news on Covid-19 vaccinations
This week our NHS teams are focused on making sure that those who are due their second dose can receive their vaccination, as well as beginning to offer first doses to people in the recently eligible group – those aged 40 and over.

To date, more than 9 out of 10 people aged 50 and over, with a long term health condition or a carer have received their first dose, and of those aged 70 and over, more than 8 out of ten have now also had their second dose.

Our local NHS is also on track to offer a first dose to all adults by the end of July subject to vaccine supply.

If you are in the eligible groups and you are yet to have your vaccination, please join the thousands of others locally who are helping to protect themselves and others. You can book your vaccination now by using the online service, by calling 119 or wait to receive an invitation from your GP-led local vaccination service.
Please don't forget to follow government guidance around 'hands, face, space and fresh air' once you've had your vaccination.
For more information, please read the latest newsletter about the Sussex vaccination programme.
---
Natural ways to look after your mental health
If your mental health has been hit by the impact of Covid-19, then getting out and about in our stunning county could help boost your wellbeing.
Next week (10 -17 May) is Mental Health Awareness Week and this year's theme is nature, as research has shown connecting with nature is extremely beneficial to our mental wellbeing.
Read our news story to find out more about Mental Health Awareness Week and the support available to you. You can also visit Experience West Sussex for some fantastic ideas of places to visit across the county to help boost your mental health.
---
Last chance to have your say!
The ten-week consultation looking at options to redesign the Early Help service will end at midnight on 17 May 2021.
Over 1,100 people have already shared their views and completed the consultation.
Early Help is an important part of our work to support children, young people and families. We want to hear from everyone who would like to share their thoughts and ideas on our proposals. If you are yet to complete the consultation and would like to take part, please do this by 17 May 2021.
In response to feedback an additional online briefing event will take place on Wednesday 12 May from 4pm – 6pm. This event is open to everyone, providing an opportunity to hear directly from senior staff and for participants to ask any questions they have. If you would like to take part you can register here
We are keen to hear views from children and young people on our proposals. To support this, we have set up a drop-in meeting for anyone aged 13-25 on Thursday 13 May at 6.00pm. If you would like to take part you can register here
You can read details and watch videos explaining the proposals, book a place on the online events and take part on our Early Help Service Consultation Page.
If you are unable to access the consultation online, please contact 01243 777807 and we will be happy to send you a paper copy to complete.
---
County Council election update
The votes are all in for the West Sussex County Council election, which was held yesterday (Thursday 6 May). Counts are currently underway in all the district and borough areas and will be completed over the weekend.
We'll be tweeting the results as they come in on Friday and Saturday.
---
Is now the right time for you to foster?
Foster Care Fortnight starts on Monday and we're celebrating all of our wonderful foster carers who provide secure and loving homes to children throughout West Sussex.
The pandemic has shone a light on how a caring society can bring the best out of people and tackle challenges with compassion and kindness. This has inspired lots more people to become foster carers with West Sussex County Council over the past year - but we still need many more.
So, if you have a spare room and you're thinking about becoming a Foster Carer get in touch with our friendly fostering team and we'll tell you everything you need to know. You can call us on 033 022 27775 or visit our website for more information.
For inspiring stories about fostering follow us on Facebook @wsccfostering and Twitter @FosterWSCC
---
Supporting Dying Matters Awareness Week
Residents are being encouraged to talk about death, dying, bereavement and loss as part of Dying Matters Week 2021 which runs from 10 – 16 May.
The theme of the week is the importance of being in a good place to die – physically, emotionally, financially, spiritually and digitally. There is no right or wrong place to die; it will be different for everyone. But it is important for families to think about it, to talk about it and to plan for it. To mark this national awareness week a range of events and seminars are being held including free webinars such as:
Freeman Brothers introduces the funeral industry - Tuesday 11 May 11am-12pm Book here and Thursday 13 May 11am-12pm Book here
Funeral costs and other practical tips for people dealing with bereavement, from Citizens Advice in West Sussex – available on demand. Access from Citizens Advice website from Friday 14 May.
We have partnered with other local organisations to form Compassionate Communities West Sussex. This network of organisations is working together to support people through death, dying, bereavement and loss.
---
Know someone who would like to receive this eNewsletter?
If anyone you know who would like to sign up for this bulletin, please forward this eNewsletter to them and they can sign up here. Thank you for your support.
---
Chichester District Council
07

Covid-19 vaccination programme
West Sussex update
6 May 2021
| | |
| --- | --- |
| | Nine out of ten 65+ have now had second dose |
In the last week almost 70,000 second dose vaccinations have been given to people from the initial priority groups, maximising their protection from the Covid vaccination.

To date more than 90% of those aged 65 and over have now had their second dose.

Vaccinations have been taking place across the local vaccination services and at the vaccination centres and pharmacy services to make sure everyone can receive both vaccinations.

Everyone is urged to attend their second dose appointment. If you have it booked via the national booking system at one of the vaccination centres or pharmacy services, please attend when your appointment is due. If you had your first vaccine at a GP led local vaccination service, you will be contacted around 11-12 weeks from your first appointment, to arrange your second. Please take the time to attend.

Further to the second dose vaccinations that have been taking place this week, more than 18,000 first dose appointments have been given in line with vaccine supply. More first dose vaccinations are becoming available as further supplies are confirmed and we encourage people to keep checking the national booking system if you are eligible and have not had your vaccine yet, or respond to an invite from your local vaccination service.

See more about the latest activity, recorded up to 02 May 2021:
COVID-19 vaccines offer pregnant women the best protection against COVID-19 disease which can be serious in later pregnancy for some women.

The first dose of COVID-19 vaccine will give you good protection but you need the second dose to get longer lasting protection. You do not need to delay this second dose if you have become pregnant.

In line with the latest JCVI guidance, pregnant women in eligible cohorts who have not yet received a COVID-19 vaccination, should be offered Pfizer or Moderna.

Currently, only Pfizer is available at GP led local vaccination services. Pregnant women who had AstraZeneca as their first vaccine are advised to complete the course unless you experienced serious side effects.

If you have had your first vaccination, please make sure you attend your second. If you are eligible but are yet to have your first, please book an appointment as soon as one is available.

> Read more advice and guidance
Surveillance Study Group.
°C

%
mph
FRI
° °
SAT
° °
SUN
° °
MON
° °
TUE
° °