All about the amazing parish council home page
OgImage:
Singleton Parish Council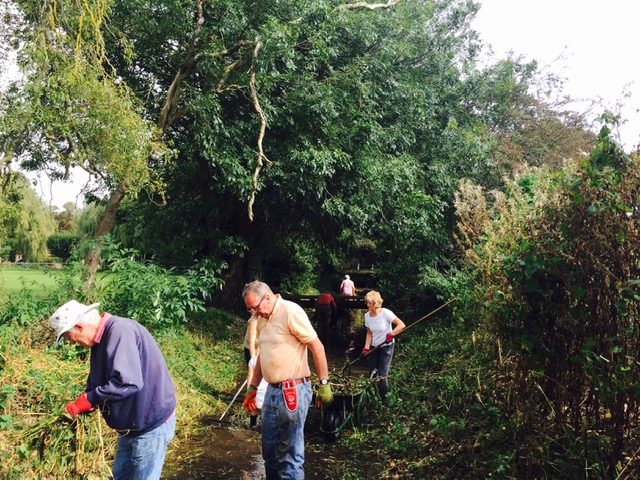 ( Volunteers Clearing the River Lavant )
This website provides information about the activities of the Parish Council in the villages of Singleton and Charlton - pretty villages situated in the Lavant Valley, a few miles north of Chichester in West Sussex.
All of our councillors are volunteers and are committed to representing their community. They:
give views, on behalf of the community, on planning applications and other proposals that affect the parish
undertake projects and schemes that benefit local residents
work in partnership with other bodies to achieve benefits for the parish
alert relevant authorities to problems that arise or work that needs to be undertaken
help the other tiers of local government keep in touch with their local communities
We want to work closely with our community and encourage residents to get in touch with us and attend meetings. Please get in touch and join our mailing list, mailchimp
How to report issues to WSCC
The WSCC Love West Sussex app can be used to report potholes, graffiti, fly tipping, damaged pavements and many more. Simply send in your report using the WSCC free mobile app, a text or picture message. Love West Sussex will deal with your report and we will send you a message when it's complete.
http://love.westsussex.gov.uk/reports/home
Latest Parish News
West Sussex County Council - Duncton Road Closure
03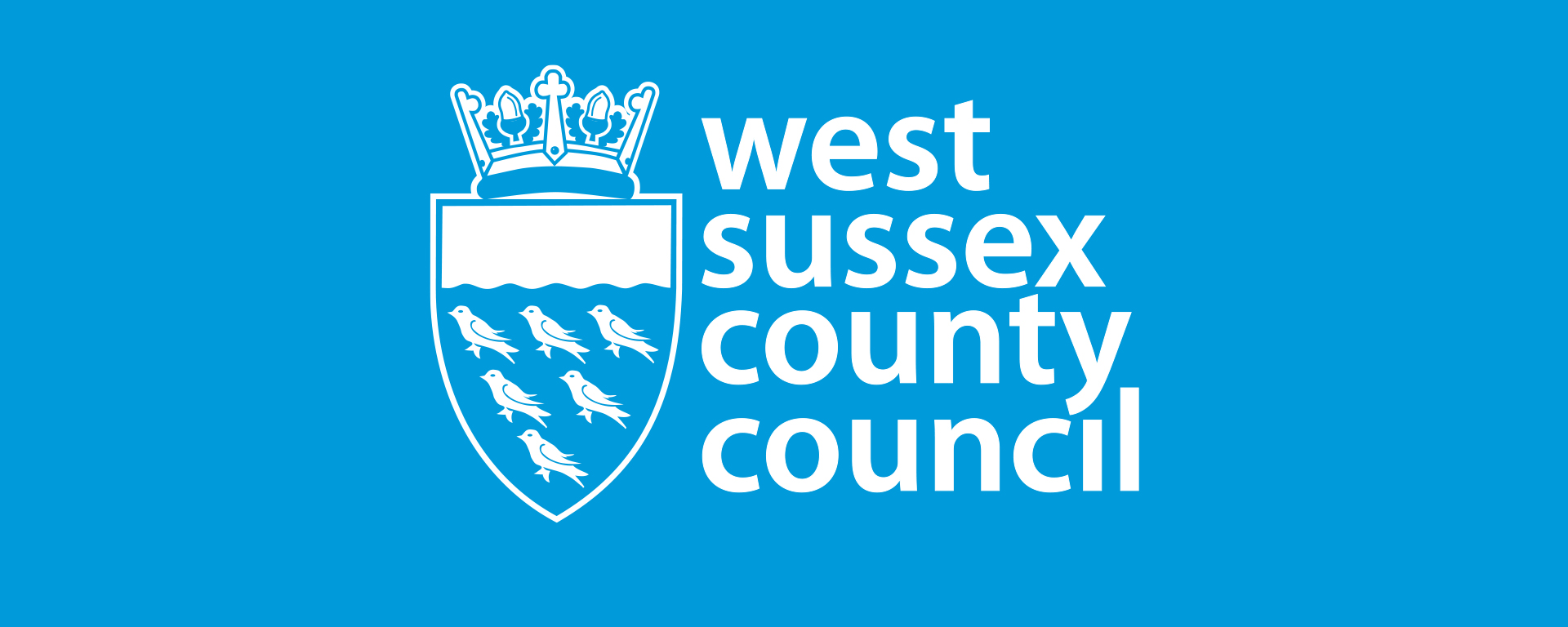 news release
02 December 2021
A285 at Duncton set to reopen under traffic light control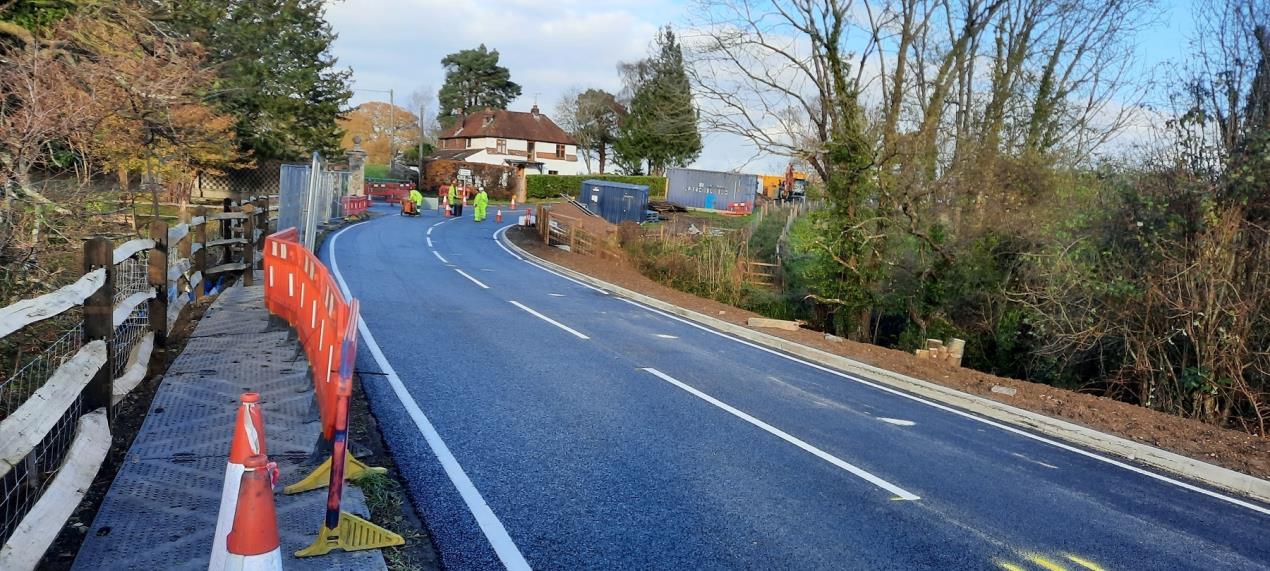 Despite the wintry blast, the A285 at Duncton will be reopened ahead of schedule, under traffic light control, from tomorrow afternoon (Friday, 3 December).
The lights will be in place for at least the next fortnight while the remaining works are completed and are for the protection of both the workforce and road users.
The morning traffic control currently in place for Seaford College will cease after tomorrow morning (Friday).
The section of road, just south of the Seaford College entrance, has been closed for safety reasons following a slippage of earth over a culvert that spans beneath the carriageway.
Businesses in Duncton, Petworth and the surrounding areas have been able to open as usual throughout and will continue to do so.
More information is available at www.westsussex.gov.uk/duncton
Chichester District Council - Latest Covid Vaccination Update -
Latest Covid Vaccination Update
03

COVID-19 and Influenza vaccination programme
West Sussex update
2 December 2021
| | |
| --- | --- |
| | The NHS is getting ready to offer a COVID-19 booster to everyone aged 18 or over |
This week it was announced that all adults will be offered a COVID-19 booster by the end of January.

It was also announced that the time between a second vaccine and a booster will be reduced from six months to three, and that 12 to 15 year olds are recommended to have a second vaccine.

After the JCVI made their announcements on Monday, the NHS confirmed that those at greatest risk will continue to be prioritised and the current eligible groups remain at this time.

Younger groups will then start to be invited in descending age order over the coming weeks.

The NHS will be in touch to let people know when it's their turn.

We are urging anyone who isn't yet eligible to please wait to be contacted by the NHS for your booster. Please don't attend a walk in service as at the current time we cannot offer it to you.

If you are 40 and over, or 16 and over in one of the clinical at risk groups and you haven't yet had your booster or got an appointment – please use the National Booking System website or 119 to arrange your vaccine. We have added more than 10,000 appointments per week across our services in the last week and more appointments are added every day.

If you have a booked appointment, please make sure you attend this and receive your booster vaccine.

To date more than 3 million vaccinations have been given in Sussex, with more than 70,000 vaccines being offered each week.

Read more on the vaccination programme
| | |
| --- | --- |
| | Launch of Jabvent calendar |
This week we have launched our 'Jabvent' calendar.

The aim is to celebrate the thousands of people who have been involved in the COVID-19 vaccination roll out.

The programme started nationally and for Sussex on 08 December 2020 and to date more than 3 million vaccinations have been given to people across our communities. This includes 1,356,283 first doses, 1,258,921 second doses, and 533,670 booster doses.

Thousands of people have been involved in the programme from vaccinators to booking teams, to administrators, volunteers at sites and transport providers to help get people to their appointments.

Jabvent will celebrate the people behind the programme and tell their story – both those involved in the programme and also the people who have received the vaccine and what it means to them.

Anne Streeter, is 74 and lives in Patcham. She retired from the NHS in 2014 after 43 years' service and has been part of the team at the vaccination centre in Brighton.

Anne said: "When I saw the advertisement on Facebook for stewards at the vaccination centre, I didn't think twice about applying. I knew instantly that it was something I wanted to do. I read the role description and thought, 'I can do this!'

"Volunteering means choosing to work - and the best thing I can offer is my time. Volunteering helps me feel I am part of something outside my friends and family, and gives me a great sense of achievement and satisfaction.

"I wanted to be involved with the vaccination programme and volunteering was a way that I could be part of this ground-breaking project."

You can be part of 'Jabvent' and tell your story – what it has meant to you to be part of the programme? Share your story by emailing sxccg.comms@nhs.net
| | |
| --- | --- |
| | Pregnant women urged to get COVID-19 jab as data from England shows it is safe |
We are urging pregnant women to get the COVID-19 jab, after new analysis by the UK Health Security Agency in women giving birth showed COVID-19 vaccines have good safety record in pregnant women.
The analysis looked at women who gave birth up to August this year and, reassuringly, found that there is a similar very low risk of still birth, prematurity and low birth weight in vaccinated and unvaccinated women. However, people who are vaccinated are far more protected against serious COVID-19 than those who are unvaccinated.

We already know that getting vaccinated is the best way to protect yourself from serious illness. If you haven't already been vaccinated, this new information should add to the reassuring safety data.This accumulating evidence will also allow midwives and other health professionals to provide better information to pregnant women and help to drive uptake higher.

COVID-19 vaccines have now been administered to thousands of pregnant women in this country. In the 8-month period between January and August 2021, 355,299 women gave birth – of whom 24,759 had received at least one dose of COVID-19 vaccine prior to delivery. Existing evidence shows women with COVID-19 disease in later pregnancy are at increased risk of severe disease requiring hospital and intensive care admission.
Vaccines are effective at preventing severe disease – no fully vaccinated pregnant women were admitted to intensive care with COVID-19 in England between February and the end of September 2021 (UK Obstetric Surveillance System data).

Every pregnant woman who has not yet been vaccinated should feel confident to go and get the jab, and this will help to prevent the serious consequences of catching COVID-19 in pregnancy.
| | |
| --- | --- |
| | Third COVID-19 jabs available to book online for people who are severely immunosuppressed |
People who are severely immunosuppressed can now book their third COVID-19 jab online.

In line with Joint Committee on Vaccination and Immunisation (JCVI) guidance, those who are classed as severely immunosuppressed as a result of treatment, for conditions such as cancer or for those with long-term chronic conditions where their immunity is affected by medication, are eligible for a third dose eight weeks after their second dose.

Adults who are eligible for a third dose of the COVID-19 vaccine and have received a clinical referral letter from their doctor can now go online and book an appointment.

The NHS COVID-19 vaccination booking service will offer an option to 'book my 3rd dose appointment' for adults who had a weakened immune system at the time they had a second dose.

Although the number of people in this cohort can change over relatively short periods of time – for example patients may start chemotherapy or other treatments and so their eligibility for third and subsequent doses will change – around half a million are eligible for a third jab in England, and more than seven in 10 have already had theirs.

The decision on when to get a third jab for people who are severely immunosuppressed is made between patients and their clinicians. In line with JCVI guidance, the third dose for those with severe immunosuppression should usually be given at least eight weeks after the second dose.
The offer of a third dose for people who are severely immunosuppressed is separate to the booster programme.
| | |
| --- | --- |
| | Parents and carers urged to protect their two-and three-year olds against flu and serious complications |
The flu vaccination programme is well underway across the South East of England with thousands of parents and carers having already arranged for their children to be vaccinated.

As a result of COVID-19 restrictions, influenza activity levels were extremely low globally last year. With social mixing and social contact returning towards pre-pandemic norms, it is expected that this will be the first winter that flu and COVID-19 will co-circulate. It is also anticipated that there may be a higher rate of flu infection.

If you get flu and COVID-19 at the same time, research shows you're more likely to be seriously ill.

If you have a 2 or 3-year-old pre-school child, please make an appointment with your GP practice for them to have their flu vaccine.

Vaughan Lewis, Medical Director for NHS England and NHS Improvement's South East region, said: "Each year, the NHS vaccinates millions of people against flu, and this year it is even more important than ever that eligible children and adults take up the offer of a free flu vaccine, as we head towards what is likely to be a very challenging winter for the NHS.

"Infection with the flu virus has a serious impact on the health of thousands of people every winter, and getting your child vaccinated will protect them, and reduce the chance of them passing it to other family members and loved ones, so please book an appointment for your child as soon as possible."

Flu symptoms can appear very quickly and include a high temperature about 38oC, an aching body, feeling exhausted, sore throat and runny nose and loss of appetite. Children may also become less active and get ear pain.

The nasal spray flu vaccine is free on the NHS for:
children aged 2 or 3 years on 31 August 2021 – born between 1 September 2017 and 31 August 2019
all primary school children (reception to year 6)
all year 7 to year 11 children in secondary school
children aged 2 to 17 years with long-term health conditions
Three-year-old year Alana was vaccinated in October, her mother Sabahat Hassan, said: "It's really important that my daughter gets the flu jab each year as I don't want her to become unnecessarily unwell.

"I also know that children can be super spreaders, and the last thing I would like would be for my parents to become unwell because I did not take up the opportunity to vaccinate my child."

Even if your child had a flu vaccination last year, the type of flu can vary each winter, so it is recommended that they have the flu vaccine each year to boost their immunity.

The nasal spray is safe and effective and offers the best protection for children aged 2 to 17 years. In some instances, the flu vaccine injection can be offered if the nasal spray vaccine is not suitable. However, please speak to your child's nurse or doctor if they are aged 2 or 3 and your schools' immunisations team if your child is in primary to Year 11 at school. Parents and carers of home-schooled children should contact their local community clinic.
°C

%
mph
FRI
° °
SAT
° °
SUN
° °
MON
° °
TUE
° °