All about the amazing parish council home page
OgImage:
Singleton Parish Council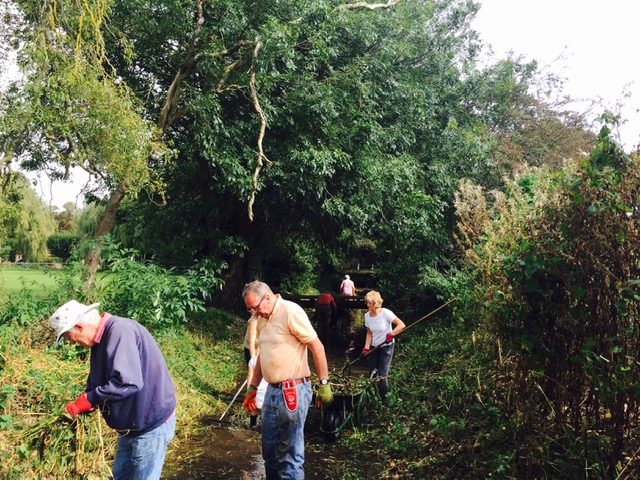 ( Volunteers Clearing the River Lavant )
This website provides information about the activities of the Parish Council in the villages of Singleton and Charlton - pretty villages situated in the Lavant Valley, a few miles north of Chichester in West Sussex.
All of our councillors are volunteers and are committed to representing their community. They:
give views, on behalf of the community, on planning applications and other proposals that affect the parish
undertake projects and schemes that benefit local residents
work in partnership with other bodies to achieve benefits for the parish
alert relevant authorities to problems that arise or work that needs to be undertaken
help the other tiers of local government keep in touch with their local communities
We want to work closely with our community and encourage residents to get in touch with us and attend meetings. Please get in touch and join our mailing list, mailchimp
Parish Council Meeting
Singleton Village Hall
Wednesday 7:00 pm
View Details
How to report issues to WSCC
The WSCC Love West Sussex app can be used to report potholes, graffiti, fly tipping, damaged pavements and many more. Simply send in your report using the WSCC free mobile app, a text or picture message. Love West Sussex will deal with your report and we will send you a message when it's complete.
http://love.westsussex.gov.uk/reports/home
Latest Parish News
West Sussex County Council - Duncton Road Closure
18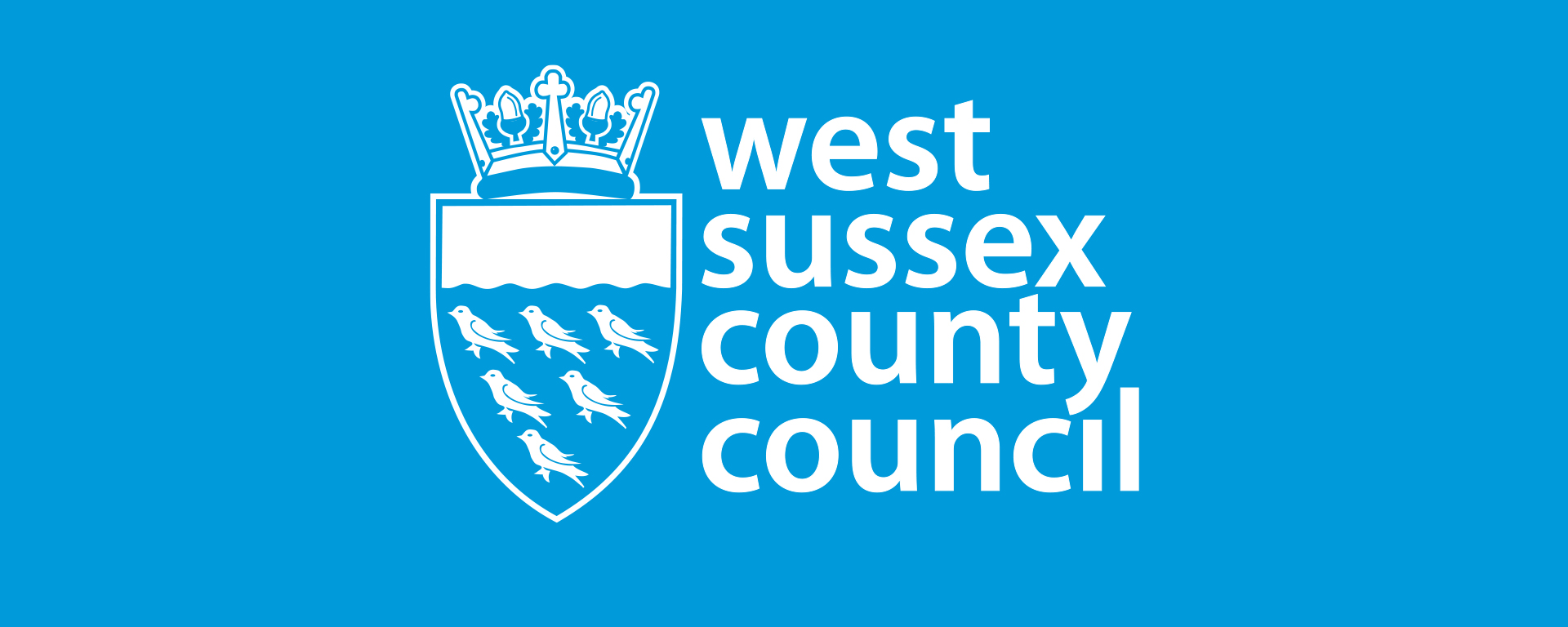 UPDATE
West Sussex County Council are working with contractors and specialists to try to resolve this issue as quickly as we possibly can. We understand the impact that this closure is having on the local community and businesses so will continue to do all we can to get the road open as soon as practically possible. Several contractors have been on site over the past few days as planned. Yesterday, the specialist teams, including a diver, attended the site to assess the underwater conditions. Other work has included the clearance of vegetation, trial pit, and CCTV investigations. Rather than a temporary fix, we want to ensure that this is a long-lasting repair. We have undertaken work to significantly improve signage for the closure, which includes electronic variable message signs which have been placed at key locations to pre-warn road users of the closure. We are aware that there are still a few improvements required following feedback and we will endeavour to get this sorted as soon as possible. Timescales for the works will only become clearer once the solution has been identified following the investigation works. We currently expect the works to take up to 3 months to complete, subject to any adverse weather or unexpected issues. We will of course however, do all that we can to open the road sooner if it is possible and safe to do so. Businesses in Duncton have been able to open as usual throughout and will continue to do so. West Sussex County Council understands the impact this is having and we hope that the local community, now more than ever, pulls together to support all the businesses. Seaford College half term begins today (15 Oct) for two weeks and from 1st November the current travel arrangements that they have in place will continue. This will continue to reduce passing trade for the local businesses and your local county councillor, Tom Richardson, in partnership with district councillor Alan Sutton, will be doing all they can to encourage local support. We again apologise for any inconvenience. Please keep up to date on line via:https://one.network and WSCC Twitter @WSHighways

Chichester District Council
Latest Covid Vaccination Update
18

COVID-19 and Influenza vaccination programme
West Sussex update
14 October 2021
| | |
| --- | --- |
| | People urged to protect themselves this autumn |
A new film urges people to come forward for their flu and COVID-19 vaccinations ahead of the winter.

It comes as new research suggests adults are underestimating the combined threat of COVID-19 and flu this winter.
There could be a significant flu surge this winter coinciding with continuing or rising COVID-19 cases. This is due to colder weather which favours transmission, darker nights which mean increased social contact indoors where it is less well ventilated, and expected lower immunity to flu due to lower levels in circulation last winter.
A recent survey seeking views from 3,000 people found that nearly one third (32%) were unaware that flu and COVID-19 can circulate at the same time, over a quarter (26%) did not know that flu can be fatal and over half (55%) underestimated the number of people who die from flu in an average year in England (which is approximately 11,000).

The new film sees media medics Dr Amir Khan, Dr Dawn Harper and Dr Karan Ranj explain why it is more important than ever for people to get their winter vaccines as soon as possible this autumn, as both viruses have the potential to cause serious illness and hospitalisation.
| | |
| --- | --- |
| | Sussex pharmacist wins national award |
Hardik Desai, who runs the Ticehurst Pharmacy in East Sussex, has won a national award for his work as part of the vaccination programme.

He won the "Extra Mile Award" at the Independent Pharmacy awards, run in association with Independent Community Pharmacist magazine,

His nomination was for his work to set up the pharmacy-led Covid-19 vaccination centre in Ticehurst using the village hall as a clinic. He recruited and trained 40 local volunteers to help support the centre.

Later in May, with close colleagues, they supported the vaccination service at Tilling Green in Rye.

Congratulations to Hardik and the team!
| | |
| --- | --- |
| | Temporary changes to the Chichester vaccination centre opening times |
Due to the Sloe Fair in Chichester on Wednesday 20 October, which takes place in Northgate car park, the vaccination centre opening times will change for a few days. We remain open for both booked appointments and walk-ins at the following times:
Monday 18 October: 8.30am – 4pm (walk-ins until 4pm)
Tuesday 19 October: 8.30am – 4.30pm (walk-ins until 4pm)
Wednesday 20 October: 8.30am – 4.30pm (walk-ins until 4pm)
Thursday 21 October: normal opening, 8.30am - 7pm (walk ins until 6.30pm)
Please note that Northgate car park will close at 6pm on Monday 18 October and reopen at midday on Thursday 21 October. During this time it will not be open to vehicles so visitors to the vaccination centre will need to find an alternative place to park.

Information about Chichester's car parks can be found on the Chichester District Council website.
| | |
| --- | --- |
| | Thousands of schoolchildren now protected against COVID-19 |
More than 8,500 12 to 15 year olds have now received their COVID-19 vaccine in Sussex, as the roll out for teenagers continues.
It comes after the Government announced last month that all 12 to 15 year olds would be offered one dose of the Pfizer-BioNTech Covid vaccine.
In Sussex, school visits started two weeks ago and to date, 56 schools have been visited.
The vaccinations are being coordinated by the health teams who normally run schools immunisations visits, including flu and HPV, led by Sussex Community NHS Foundation Trust.
Parental consent is sought in advance and only children with consent in place will be offered the vaccine on the day of the visit.
To date fewer than one in five had declined the vaccination.
In total across Sussex there are more than 50,000 children who will be eligible for a vaccine as part of this roll out.
The aim is to have offered the vaccine to all 12 to 15 year olds by October half-term, and to have completed the school visits in November.
| | |
| --- | --- |
| | People urged not to delay vaccination during pregnancy |
The NHS in Sussex is urging everyone who is pregnant to make sure they receive their COVID-19 vaccination this autumn.
It comes as new data has revealed that nearly 20% of the most critically ill Covid patients are pregnant people who have not been vaccinated.

Double-jabbed mother of two, Sarah-Jane Robertson, who gave birth to a healthy baby girl a few weeks ago, said:
"I can understand why some people who are pregnant are perhaps reluctant to get jabbed, as this is how I felt right at the beginning of my pregnancy, mainly due to lots of misinformation I was hearing and reading at the time.
"However, it wasn't until I went away and did my own research, spoke to my Dr and a friend abroad, who is a specialist in this field and told me I was insane not to get the jab, that I began to change my mind.
"What really pushed me to signing up for my vaccination was when a pupil at a school I teach at had both parents catch the Delta variant and were in ICU for over a month. I remember thinking at that time that I have a three-year-old and the reality of how severe this virus was and how it affected the young children in this family, really hit home."

> Read more about vaccinations during pregnancy
| | |
| --- | --- |
| | Frontline health and care staff urged to book boosters today |
Frontline health and social care staff are now able to use the National Booking System to arrange their booster.

With hundreds of appointments available at vaccination centres across our communities, frontline staff who are at six months from the date of their 2nd vaccine are urged to take the opportunity to use the website or 119 to book their appointment today.

Alongside hospital hubs which are vaccinating their workforce, all eligible health and care staff will be able to book at any of the vaccination centres, pharmacy led services or GP led services on the National Booking System.

See more about which staff are eligible - and the evidence you need to take with you.
| | |
| --- | --- |
| | New national team to support issues with vaccine proof in the NHS APP |
The Vaccine Data Resolution Service (VDRS) has been set up to help people with missing or incorrect vaccination records.

If you have been vaccinated in England, have a current NHS number and are registered with a GP practice in England then the service can help resolve issues with evidence of your vaccinations.

If you have missing or incorrect COVID-19 vaccination data, please call 119 and ask the call handler to make a referral to the VDRS team on your behalf. The VDRS team will then call you back within 5 working days.

Please note they cannot provide clinical advice and cannot assist at this time with queries related to vaccinations received overseas. If the query relates to personal information that is incorrect on a patient record (e.g. name, address), these will still need to be resolved by their GP practice.
°C

%
mph
FRI
° °
SAT
° °
SUN
° °
MON
° °
TUE
° °